The U.S. healthcare system bears a greater economic burden than any other developed country in the world, costing the U.S. economy more than $800 billion in administrative costs alone in 2017.
Healthcare administration accounts for about one-third of the nation's total healthcare spending, which includes time and money spent filing and disputing health insurance claims.
If you're insured under a public, private, or employer health plan, it's reasonable to expect that your insurer will pay your medical bills in a timely manner—assuming you pay your premiums, have met your deductibles, and sought care from an in-network provider.
Unfortunately, situations do occur in which some health insurance companies will wrongfully deny a valid claim, leaving the policyholder to cover the cost or appeal the decision. Appealing an insurer's refusal to cover health services can be a frustrating and confusing process without the assistance of an experienced health insurance lawyer.
If you or a loved one wishes to dispute a denial of coverage from your health insurer, or take legal action against your insurer for bad faith, the lawyers of Florin|Roebig can determine your legal options.
Reasons For Filing A Health Insurance Claim
Health insurance claims are routinely filed in order to bill insurance companies for covered healthcare services.
This may include medical procedures, preventative care, and other mental and behavioral health services—depending on the types of coverage that are included within the health plan.
Types of healthcare services for which health insurance claims might be filed:
primary care visits
emergency department services
surgical procedures
prescription drug costs
psychiatric services
medical tests
dialysis
cancer treatment
counseling
inpatient hospitalization
labwork
physical therapy
residential or partial hospitalization program (PHP) treatment services
In many cases, it is the healthcare provider who will file a claim with your insurance company to get reimbursed for providing their services.
However, there are also instances in which you may be required to file your own insurance claim. This is more common in situations where you are seeking full or partial reimbursement for services provided by an out-of-network provider, or need to seek approval for a costly medical procedure.
Legal Obligations Of Health Insurance Companies
Regardless of whether you are seeking coverage for preventative care or a life-saving medical procedure, health insurance companies are legally obligated to investigate and evaluate claims in a timely manner.
In most states, health insurers are required to pay claims within 30 to 45 days of filing. Health insurance companies are also legally obligated to recognize patient rights and protections mandated by federal and state healthcare laws.
Under federal law, these healthcare rights and protections include:
coverage for pre-existing health conditions
equal treatment of mental health and substance abuse services in health plans (i.e. parity)
the right to request a copy of your medical records (as well as keep them private)
informed consent for treatment services
no lifetime and yearly dollar limits for essential health benefits coverage
protections against being dropped by your insurance company just for getting sick
receiving a Summary of Benefits and Coverage for your health plan from your insurer/employer
These rights and protections are mandated under The Patient Protection and Affordable Care Act (ACA), the Mental Health Parity Act, and additional federal and statewide patient protection legislation.
Why Health Insurers Might Deny Coverage
There are several reasons for which a health insurance company might decide to deny coverage for a healthcare service. Health insurance coverage is determined by the terms and conditions outlined in your specific health plan, as well as factors such as required premiums, deductibles, and copayments.
These differences in coverage between health plans account for why many people might describe their health insurance as "good" or "bad," but should not necessarily determine how and when health insurers can legally deny claims for coverage.
The following are common reasons why insurers might deny coverage for healthcare services:
cost control: Depending on the type of service you are seeking coverage for, your health insurer might suggest choosing a less-expensive treatment service, if a lower-cost treatment is available (e.g. generic vs. brand-name drugs)
late or missing payments: Insurance carriers might reduce or deny coverage if the policyholder has not paid their monthly premiums, hit their deductible, or has failed to pay other applicable fees as required under your policy.
out-of-network services: Health insurers may deny coverage requests for healthcare services that are provided by an out-of-network provider.
medical necessity: Healthcare services that are not deemed medically necessary may be denied for coverage under your healthcare policy. To dispute this, you might need to gather additional information from your doctor to prove why you need the requested healthcare service.
Not every denial is so carefully calculated, however. Insurance claim denials can also occur as a result of paperwork mix-ups and other human errors.
If you believe your insurer has made a mistake in denying your claim, you may be able to resolve the issue by simply calling your insurance company to request an additional internal review.
Bad Faith Tactics Used By Some Health Insurance Companies
Insurance companies that unjustly deny a claim for healthcare coverage may be cited for operating in bad faith.
Bad faith insurance tactics can be deployed in a variety of circumstances, not just in healthcare. In the legal world, these are known as unlawful ploys used by some insurance companies to avoid paying for services they are legally obligated to cover.
What does it look like for a health insurance company to act in bad faith?
The following are ways in which some health insurers might work to deny or underpay claims:
providing false or misleading information about included coverage in your health plan
allowing untrained individuals to make decisions about claims
failing to review patient records before denying a claim
allowing nurse or doctor bias to influence claims decisions
delaying reimbursement
falsely identifying health services as "experimental" or "investigational"
claiming your healthcare service was not "medically necessary"
ignoring evidence to support the validity of your claim
Disputing A Denied Health Insurance Claim
After receiving notification of a denied claim, policyholders are entitled to request that their insurer conduct an internal review of the claim. This is the first step to dispute a claim, as it requires that your insurer re-evaluates why they decided to deny your claim.
Before contacting your insurance company, however, it might be helpful to first take the time to carefully read through some important information regarding the denial of your claim and the types of coverage you are entitled to under your health plan policy.
Information you might wish to review includes:
the explanation your insurer provided for the denied claim
your Summary Plan Description
the Evidence of Coverage section within your plan
Gaining a better understanding of your health plan benefits can provide you greater confidence as you prepare to bring your dispute to your insurer's attention.
Trying to read through a health plan and decipher the often-complex language, however, can also be very frustrating for many people. In this case, consulting a lawyer might be helpful, as a lawyer can effectively translate your coverage details and determine whether you have the legal grounds to dispute your denied claim.
Contacting a lawyer can also be beneficial in the event that your insurance company refuses to review your case or continues to deny the reimbursement you are owed. This might warrant further legal action, such as bringing a claim or lawsuit against your health insurance company.
Bringing A Claim Against Your Health Insurance Company
Some health insurance disputes can be resolved through a few phone calls with your insurance company, where you might explain the mistake and request they review their decision to deny your claim. Unfortunately, this is not the case for everyone.
If you've filed a dispute with your insurance company for a wrongfully denied claim, and have been unable to successfully get reimbursement for your requested service, you may be eligible to file a claim against your insurer for bad faith.
The statute of limitations for bad faith claims— i.e. a limit on how much time you have to file a claim—varies from state to state, so it's recommended that you contact a lawyer as soon as possible to determine how long you have to take legal action against your insurer.
The primary elements of a bad faith claim include proof that:
health benefits covered under your health plan policy were withheld
the reason for which these health benefits were withheld is unjust
Some states may require additional evidence for bad faith litigation. While it's possible to file a claim against an insurance company on your own, doing so without legal assistance is not recommended. For the best chance at securing cost reimbursement, it's in your best interest to contact a lawyer who can effectively advocate for your right to coverage on your behalf.
Benefits Of Hiring A Health Insurance Claims Lawyer
Taking legal action against health insurance companies can be a challenging process. Most insurance companies have a wealth of resources to fight legal claims filed against them, unlike most plaintiffs seeking reimbursement for their healthcare costs.
At Florin|Roebig, our health insurance claims lawyers are committed to seeking justice for individuals whose insurance claims have been wrongfully underpaid or denied.
We understand how intimidating a process this can be and are dedicated to communicating clearly with you every step of the way to ensure you feel confident in our ability to fight for your interests.
After an initial no-cost evaluation of your case, our lawyers can:
conduct an external review of your claim
determine whether your health insurer acted in bad faith
provide an estimate for how much your case is worth
consult legal and medical experts
handle communications with your health insurance company on your behalf
gather evidence to support your claim
fight for your right to due compensation, which may include reimbursement for medical bills as well as other types of damages
bring your case to trial if necessary, if your insurer is unwilling to agree to a fair settlement
We Are Nationally Awarded Lawyers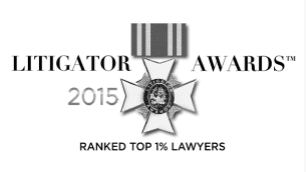 Let Florin|Roebig Help You Take Legal Action
If you suspect that your health insurer has unjustly denied coverage for a healthcare service, our lawyers are ready to hear your story and help you take legal action.
Our lawyers have secured over $1 billion for clients nationwide and have extensive experience handling claims against insurance companies who believe themselves to be above following our nation's healthcare laws.
Don't wait to learn how we can help you secure the damages you are owed. Contact the offices of Florin|Roebig today to schedule a free case evaluation with one of award-winning bad faith insurance lawyers to determine your legal options.