A crisis is evolving in Manatee County. Millions of gallons of toxic waste are threatening Florida's waters. Florin|Roebig is already hard at work to protect your rights as a Manatee homeowner, and a Floridian entitled to clean water. Keep reading to learn more about it.

Manatee County, Florida Evacuation
On Saturday, the day before Easter Sunday, Governor Ron DeSantis issued a state of emergency for areas in Tampa Bay impacted by a toxic sewage leak. 
The problem? A decades old abandoned phosphate mine containing large pools of a compound called phosphogypsum, a toxic byproduct released during the production of fertilizer. The 800 million gallons radioactive waste water, a known problem that Florida legislatures have been struggling to tackle, is close to structural collapse. As a result, residents of the Manatee County area have been evacuated as the community prepares for the fallout, and researchers examine the existing ecological damage from contamination.
While legislatures have been under fire to solve the problem for years, it isn't the fault of the residents or the county that this situation has occurred. The current and previous owners of the Piney Point phosphate plant may have a share of the fault.
HRK Holdings LLC & Previous Environmental Issues
The release of toxic chemicals can have devastating consequences for Tampa Bay consumers and this isn't the first time HRK Holdings has had issues. In 2012, the Bradenton Herald reported, "HRK Holdings LLC notified environmental officials of a storage liner tear at Piney Point three months before a similar leak last summer gushed 170 million gallons of toxic water into Bishop Harbor, new records show."
While officials at the Department of Environmental Protection and the private companies responsible grapple over how to tackle the problem, toxic wastes keeps spilling. This newest leak can pose devastating consequences to the environment if it dumps all 800 million gallons of gypsum into Florida's waterways. At the law firm of Florin|Roebig, we want to be a part of the solution, helping to ensure these leaks do not continue.
Piney Point Lawsuit
A lawsuit is one way homeowners can receive protection against damages associated with the sewage spill affecting residents of the Tampa Bay area. The owners of the abandoned mine property HRK Holdings LLC are at the center of the controversy and shoulder responsibility for the event they allowed to occur on their property. 
We Are Nationally Awarded Lawyers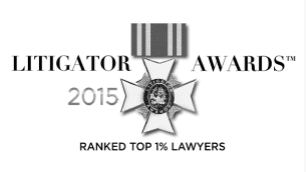 Contact Florin|Roebig To File A Lawsuit
Tommy D. Roebig, B.C.S., of the Tampa Bay law firm, Florin|Roebig said, "We will be representing homeowners and business owners against all those responsible for damaging and destroying our environment, our homes, our businesses and our health and well-being."
Lawsuits will allow residents of the area to receive compensation for damages as a result of the leak, and importantly, hold the private business responsible accountable for the mess. Florin|Roebig has thirty plus years serving the Tampa Bay community, where we live and work. Call today for a free consultation to discuss the details of your claim against Piney Point and HRK Holdings LLC.