The Florin|Roebig Palm Harbor Office
Location and contact information:
777 Alderman Rd.
Palm Harbor, Florida 34683
(727) 786-5000
(800) 226-6581
Serving areas throughout Florida, our Palm Harbor office is both headquarters and administration for our multi-state team of board-certified trial lawyers. The Florin|Roebig legal team got its start right here in Palm Harbor in 1985, winning its first million-dollar jury verdict in 1986.
Since then, Florin|Roebig has become a premier legal team for Pasco County, Pinellas County, the Tampa Bay area, and elsewhere in Florida over the past few decades.
Our reputation as skilled, successful lawyers has earned us several honors and accolades, such as:
being voted one of the "Best Law Firms in America" by US News and World Report, 10 years running
being listed as one of the best legal teams in America by "Best Law Firms In America"
being selected to the "Elite Trial Lawyers" list by The National Law Journal
From our firm's inception in 1985, we have strived to become experts in areas of personal injury law. Along the way, we have added wrongful death and medical malpractice to our areas of expertise, and, most recently, employment discrimination and negligent construction.
Our Practice Areas
Personal injury law is our first and foremost area of expertise. However, we have now acquired competency in several other areas of law. We only represent cases for areas of law in which we are knowledgeable, as our clients deserve only the most acute attention to detail for their claims.
Some of our most prominent practice areas cover the following:
Palm Harbor Personal Injury Lawyer FAQs
If you're considering hiring a personal injury lawyer in Palm Harbor, the following answers to frequently asked questions of lawyers in our area may provide guidance and help you understand more about your potential case.
Why Hire A Palm Harbor Personal Injury Lawyer?
You may be wondering if hiring a lawyer to file a personal injury, car accident, or other claim in Palm Harbor is necessary. While it's not legally required to have a lawyer to represent your case, it may be in your best interest to seek legal assistance as you prepare to file your claim.
If you've been injured severely, you are likely spending a lot of time in recovery. You may have doctor appointments, therapy, and spend a lot of time resting in order to heal. You may also be missing work due to your injury, which can leave you financially strained, unable to pay your bills, and facing mounting medical and other expenses.
A lawyer can help you face each of these problems in turn. First and foremost, filing a personal injury claim will provide you with the compensation you need to recover financially from your injury.
Florin|Roebig believes in providing clients with the best legal representation available to give them the greatest chance of winning their claim. Our personal injury cases are always on a contingency-fee basis, meaning we only collect a fee if you win your case.
In other words, you have nothing to lose by working with us, but stand to gain a higher chance of both winning your case and getting the compensation you deserve.
How Do I Know If I Have A Case?
Not every injury will warrant filing a claim. In Florida, some incidents, like car accidents, may be covered by filing an insurance claim. In other incidents, the injuries may not be severe enough to lead to life-altering impacts that result in the need for compensation.
To establish your case, it's important to first review it with a lawyer who has expertise in this particular field of personal injury law. Once they review the details and documentation of your claim, they can give you a better idea of whether you have a strong case that could lead to a settlement.
Florin|Roebig offers no-cost consultations to evaluate your personal injury claim. We can provide expert advice on whether your injuries and resulting expenses will be awarded damages. One factor we will need to determine is whether negligence was involved in the incident that caused your injury, and if that negligence directly led to your injury.
After establishing the strength of your personal injury case, we can come up with a plan of action, if you select Florin|Roebig as your choice for legal representation.
How Much Can I Win For My Case?
Just as there is no way to predict the exact outcome for your case, there is no sure way of knowing the exact dollar amount you'll be awarded if you win. However, the right lawyer can review the details of your case and provide you with an educated estimate for what your claim may be worth if you do secure a settlement.
Florin|Roebig attorneys have 35 years of collective experience in representing personal injury claims. Case awards total more than $1 billion for our clients, and we hold Florida courtroom records for largest contested jury verdicts in multiple counties for several areas of practice.
When you choose us to stand by your side in court, you have the assurance that you will not settle for less than you deserve, even if this means taking your case to trial.
How Long Will It Take To Process My Case?
How long your case will take to be resolved depends on a number of factors. Giving your case the attention it deserves can take time, and some cases may last months or even years as your lawyer fights to get you awarded a fair settlement.
Though it may be tempting to settle for a low offer, when you work with Florin|Roebig, we can help you persevere when times get tough to ensure you get the fairest amount of compensation in the long run.
Why Choose Florin|Roebig Trial Attorneys?
Since 1985, Florin|Roebig attorneys have helped injured Florida residents secure their rights and gain back what they have lost financially from their injury. More than just winning claims for our clients, our work represents a dedication to helping them safeguard against long-term financial hardship due to an injury.
We are well-established in the legal industry, so we have the resources, skills, and expertise necessary to take on big insurance companies and tough legal opponents, and we're prepared to help you navigate the legal realm in order to successfully file your claim.
With such a strong foundation in personal injury and other areas of law, we have developed a sense of empathy over our years of service. We will guide you through your case from a place of compassion and understanding, so you feel heard and supported every step of the way.
In addition, we have a number of crucial criteria on our side, including:
Long-Term Experience — Florin|Roebig has served Florida for 35 years, with personal injury as our top priority the majority of these years.
A Track Record You Can Trust — More than $1 billion in case awards won for our clients, spanning a range of personal injury, product liability, construction negligence, sexual assault, and other cases.
Multiple $1 Million-Dollar Settlements — Florin|Roebig not only frequently wins high settlements for clients, but has set multiple records in the state of Florida for highest contested jury verdicts.
Dedication To Communities We Serve — We extend our passion for helping clients to helping the Palm Harbor community at large, using our Palm Harbor office grounds to host multiple charitable events for children's organizations.
We Are Nationally Awarded Lawyers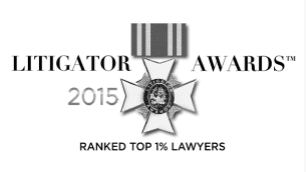 Contact Our Palm Harbor Office Today
When you are ready to file a personal injury claim due to an injury from a boating accident, car accident, sexual assault, construction negligence, or another incident, look to the experts at Florin|Roebig for legal guidance.
We bring decades of experience, a long record of successfully filed claims, and a history of high settlements secured for our clients. Our passion and highest focus is in helping injured victims in Florida and throughout the United States get the compensation they need to recover after a traumatic event.
Instead of filing without legal aid, or accepting an insurance settlement that is far less than you deserve, contact our Palm Harbor office to work with one of the best personal injury lawyers in the Tampa Bay area.