Every medical device and related product on the market first goes through a series of tests to ensure it's fit for use. Once approved, the FDA keeps careful regulations for these products. Despite these efforts to keep consumers safe, some medical devices can be faulty and products may be defective, meaning those who use these devices may be injured as a result.
Some of these defects are caused by oversight, including improper labeling. Others may have been intentional, such as when device manufacturers fail to disclose that a medical device comes with a specific set of risks.
If someone experiences harm due to dangerous effects from a faulty medical device, they may have the right to file a claim to seek compensation for effects from their injuries.
Those who have been harmed due to product defects, improper labeling, or a failure to warn consumers of risks associated with a product can file a defective medical device claim with the help of an experienced attorney.
We Are Nationally Awarded Lawyers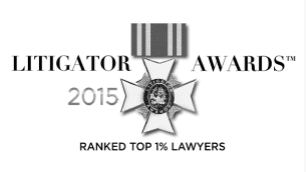 Florin|Roebig attorneys have handled cases involving personal injury for decades, and we serve clients from our offices in Minnesota, Texas, and Colorado. Let us put our experience and resources to work for you. Call today to learn more about filing a defective medical device claim.